0

Your cart is currently empty..
How to buy Best Shoes

How to buy Cool Cheap Shoes.
The following are the steps to place an order at coolsneakers
Step 1
Step 2




Step 3




Step 4




Step 5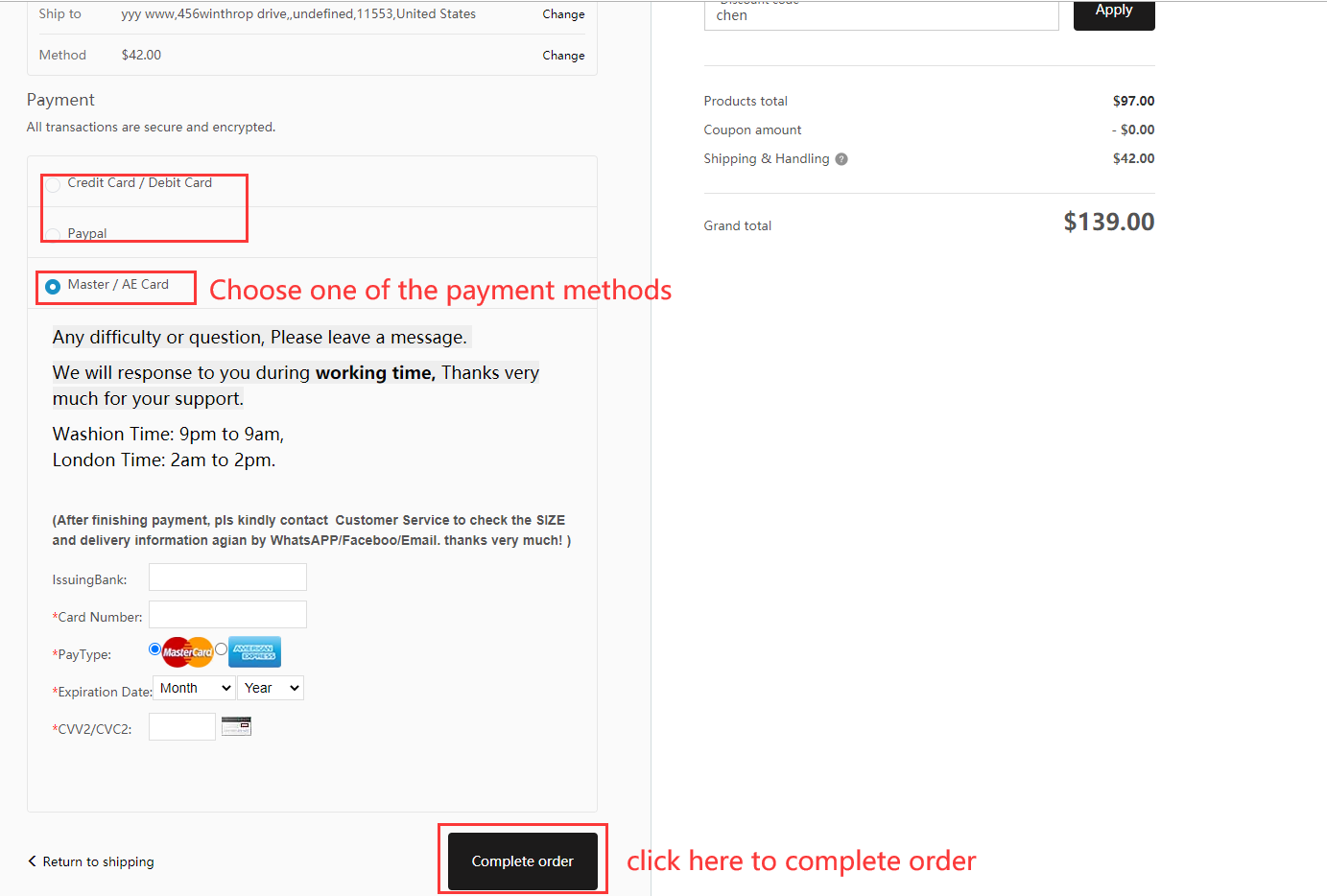 Shown below is the interface of the other two payment methods. You only need to choose one of all payment methods to pay.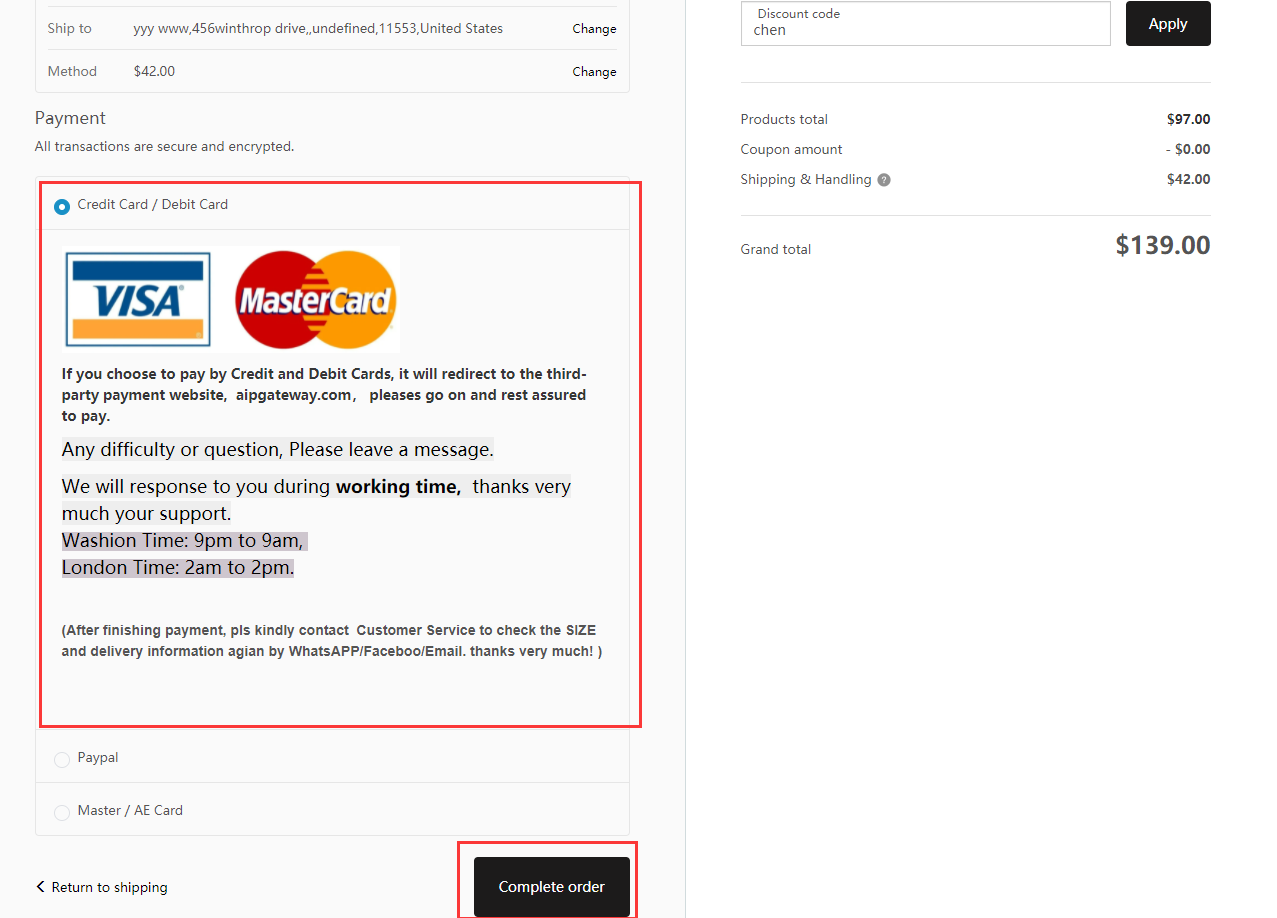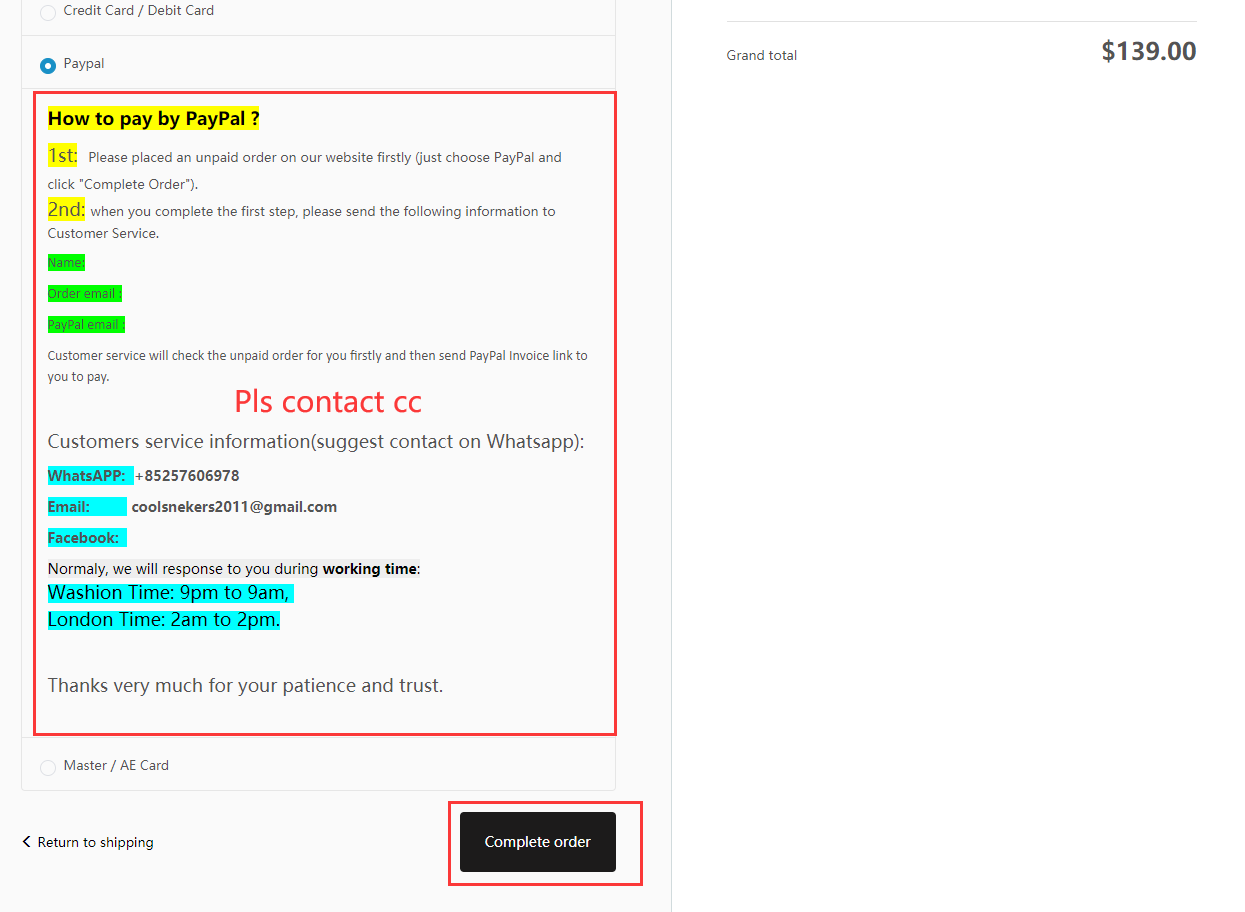 The following is the contact information of Customer Service(CS). You can contact CS if you have any payment problems or after the payment is successful.
···Whatsapp:+85257606978
···Email:coolsnekers2011@gmail.com
···Facebook:Sk Co (Coolsneakers)